Katerina Adam, Associate Professor at NTUA. Studied Mining and Metallurgical Engineering at NTUA and acquired her M.Sc. and Ph.D. as an NSF scholar from the School of Chemical Engineering and Materials Science, University of Minnesota, USA.  Before joining NTUA as Academic staff in 2007, she worked as a Senior Researcher and Manager in Research Institutes, in Industry and Environmental Consultancy firms. Her Research interest lies on Project & Environmental Management, Sustainable Development of Natural Resources, Raw Materials Education, Reclamation of old mine sites, Health and Safety. She has coordinated/participated in more than 50 National, European and International funded research projects, and she completed as an expert on behalf of UNDP a number of reclamation studies in the SW Balkans, 2011-2014. She coordinated the drafting of Greek legislation on Environmental Permitting, Industrial Operations and on Mine Waste Μanagement.  She served as an evaluator in National and EU Funded projects and reviewer in Scientific Journals. She authored or co-authored ninety (90) articles in scientific journals and conference proceedings, cited in 1000 international papers, and more than hundred (100) Technical, Feasibility and Environmental Impact Studies.  Dr. K. Adam presently participates in a number of EIT Raw Materials Education Projects and acts as the Project Coordinator En-Act SDGs.   She is the Education Advisor of the EIT Raw Materials Hub – Regional Center Greece and she participates in the EIT RM ESEE Education team.
Assistant Prof dr Suzana GOTOVAC ATLAGIĆ has graduated at the Faculty of Technology in her home country in 1999, and since then, she completed her master in Human life and environmental sciences and also the PhD in Science and Technology in Switzerland and Japan. During this period, she mostly studied environmental nanotechnologies based on polymer, nanocarbon and nanometallic materials. After working as the teaching assistant and obtaining her PhD abroad, she returned to Bosnia and Herzegovina in 2007 and started to work at the national Waste water laboratory in which she managed to completely, modernize the analytics and get an ISO 17025 accreditation. From 2015 she is at University of Banja Luka where she is now teaching at the Chemistry and Pharmacy department and running one national project, four projects funded by EIT raw materials, two industrial projects and the UNESCO green chemistry project. Her research interest remains the environmental nanotechnologies and her groups has pioneered in a very effective preparation of the high-quality metallic nanomaterial on the bases of the mining waste mostly. Bosnia has a very intensive and developed mining industry so the team has also access to many industrial sites. She is the representative of Bosnia and Herzegovina in the Scientific Committee of COST Association in Brussels (third repetitive mandate), the president of the Assembly of the Engineers of Technology in her country and also the coordinator for international exchange at her Faculty. She is completely fluent in English, Japanese and French, mother of three primary school girls. Her personal interests are actions aimed at internationalization of Bosnian education but at the same time she is a vivid activist against the brain drain from her country.
Zoltan Bartha holds a Master's degree in business economics, and got his PhD at the University of Miskolc in Management and Organisation sciences in 2006. He has worked at the University of Miskolc since 2003, where he has/had held various positions: editor of Theory, Methodology, Practice | ISSN 1589-3413 – print; 2415-9883 – online (2010-); head of the Economic Policy Department (2013-); secretary of the Enterprise Theory and Practice Doctoral School (2013-2016); Institutional Erasmus Coordinator (2014-). He is the member of the Scientific Committee on Futures Research of the Hungarian Academy of Sciences, and was the secretary of this committee in the period 2015-2018. He is also a member of the Hungarian Economic Association. His current academic position at the University of Miskolc is Associate Professor, where he teaches Economic Policy, Institutional Economics, Economics and Economic Theory. He is experienced in macroeconomic modelling, and has many publication related to the entrepreneurial ecosystem. Recently has been involved in international student mobility studies as well.
Tina Benda is the Regional Innovation Scheme (RIS) manager at the EIT RawMaterials. The EIT Regional Innovation Scheme (EIT RIS) is designed for EU Member States and Horizon 2020 Associated Countries in Europe who are modest and moderate innovators (according to the European Innovation Scoreboard), and where Innovation Communities have few or no partners. Strategically, the scheme is an additional offer to these countries to facilitate their engagement with the EIT Innovation Communities. Tina Benda is a geologist, she has completed her M.Sc. studies in geology at the University of Ljubljana, Slovenia. She has 10 years of experience in project management and 8 years of experience in the field of mineral resources in the ESEE region. She was Head of department for Mineral Resources and Geochemistry at the Geological Survey of Slovenia and has also coordinated several projects related to mineral resources in the region. Tina Benda was the Member state representative for Slovenia in the Raw Materials Supply Group (under DG GROW).
Daniel Berger
is the General Manager at EIT RawMaterials – Regional Center Freiberg (RCF) since 2015. This office is playing a vital role in fostering the regional promotion of science and research, public and professional education, as well as environmental protection. The control and steering of projects located there is one of his core tasks. One of his most important RCF-projects, for which he is responsible for, is called "OpESEE". It deals with the creation of highly qualified mechanical and process engineers at the Master level with a specialisation in maintenance engineering for the raw materials sector from the ESEE (East and Southeast Europe) region and for the ESEE region.Daniel was born in Bitterfeld-Wolfen, is 35 years old and studied Sustainability Management, Human Resources and Economic Sociology at MLU Halle-Wittenberg. Before joining EIT RawMaterials, Daniel gained a lot of experience in the HR Development sector at Q CELLS.
LinkedIn
Florian Bieber is a Professor of Southeast European History and Politics and Director of the Centre for Southeast European Studies at the University of Graz, Austria. He holds a Jean Monnet Chair in the Europeanisation of Southeastern Europe. He is the coordinator of the Balkans in Europe Policy Advisory Group (BiEPAG) and has been providing policy advice to international organisations, foreign ministries, donors and private investors. He studied Political Science and History at Trinity College (USA), the University of Vienna, and Central European University (Budapest). He has worked for the European Centre for Minority Issues and taught at Kent University (UK). He is also a Visiting Professor at the Nationalism Studies Program at CEU. He has been a Visiting Fellow at the LSE and New York University, and held the Luigi Einaudi Chair at Cornell University. Recent publications include Debating Nationalism (Bloomsbury 2020) and The Rise of Authoritarianism in the Western Balkans (Palgrave 2020). 
Prof. dr. Blaženka Divjak was the Croatian Minister for Science and Education (June 2017 – July 2020). She was leading four major reform processes since then: curricular reform of general education, reform of vocational education and training, enhancement of relevance of higher education and excellence of research. She was chairing EU Council of ministers for education and Council of ministers for research and space during Croatian presidency (January – June 2020). In that period, she led the process of adopting several Council conclusions (future teachers, future jobs, brain circulation etc.) as well as coordinating the EU response to the COVID-19 crises in education and research. She holds a PhD in Mathematics from the University of Zagreb, Faculty of Science and Mathematics and is a Full professor at the University of Zagreb, Faculty of Organization and Informatics. She served as Vice-Rector for students and study programs at the University of Zagreb (2010-2014). She is the author of over 100 scientific and professional papers in the field of mathematics, strategic planning in higher education and research, mathematical education, project management, higher education reform, curriculum development, learning analytics, e-learning and science communication.
Bernhard Fabianek joined the European Commission, Brussels, Belgium, in 1996. At the Information Society and Media Directorate-General he worked in the areas of photonic technologies, high-speed networking, GÉANT and e-Infrastructures. His responsibilities included the supervision of industrial research on IPv6, the coordination of support to the GÉANT communication infrastructure fostering the establishment of the world leading European research network and its global partners. The Global Virtual Research Communities concept was developed and implemented under his leadership. He was responsible for the area of High Performance Computing – the PRACE initiative – facilitating the creation of a pan-European high performance computing infrastructure. He has been the principal author of the Communication to the Council and European Parliament "High-Performance Computing: Europe's place in a global race" (COM(2012) 45). Since 2012 he is with the Research and Innovation Directorate-General of the European Commission. He coordinated the developments in the area of Physical Sciences and Engineering. His excellent relations with stakeholders around the globe enabled him to develop Science Diplomacy efforts such as the synchrotron facility SESAME in the Middle-East. In the Directorate for International Cooperation he was responsible for relations with the Enlargement Countries. Since 2020 he is Senior Expert for the Western Balkans in the Horizon Europe Association unit.
Paola Fantini is Director of Education at EIT Manufacturing, coordinating the EIT M Master and PhD School, Professional Education and Training and  Digital Learning.  She was previously Research Coordinator at Politecnico di Milano,  investigating the transformation brought by Industry 4.0 and its impact on human roles and skills. She started in a Management Consulting firm, then she has been with an industrial company, reaching the position of Director of Operations. She has a Master Degree in Industrial Engineering and a PhD in Management Engineering. She is Member of the Board of Directors of EIT Manufacturing South, and of the Scientific Advisory Committee of I-Form, Advance Manufacturing Research Centre, in Dublin.
Susanne Feiel is head of the Resource Innovation Center at Montanuniversität Leoben in Austria. It is the leading network and central hub for the development of new and sustainable education, research and innovation formats in the circular resource sector and their vertical integration into the university, Austrian partner landscape, industry and society. This includes technological, ecological, economic, social and policy relevant aspects.  The RIC houses MUL's participation in the EIT RawMaterials, the EIT Climate-KIC, its SDG and sustainability measures and serves as a platform for the interdisciplinary linking of the institution's internal expertise for integration into large-scale projects.  In parallel to this activity, she continues to exercise her function as head of the international department of the University, which also includes the new International Competence Centre for Mining-Engineering Education under the auspices of UNESCO, which was opened in December 2019 and is operated jointly with the St. Petersburg Mining University. Despite her manifold functions, she has always been passionately committed to her work and the symbiotic development of the several fields. Susanne's vision is a comprehensive internationalization of her institution through long-term, stable and qualitatively strong partnerships with other universities. In the RIC, education, awareness and the creation of visibility for the resource sector has become a priority area, as has the integration of the university's resource activities into initiatives for sustainable development, recycling and climate protection in order to promote the development of responsible resource consumption and production. This has recently lead to the successful acquisition of a European University with the same focus. Susanne is actively involved in networking in various relevant stakeholder groups, for example as a sherpa in the High Level Steering Group of the European Innovation Partnership for Raw Materials or in the institutional panel for sustainable development. Currently, she is writing a PhD thesis on the responsible production cycle of materials in the light of SDG12 and numerous sustainability theories. She is developing an evaluation scheme based on ecological limits, which will be tested using the example of aluminum.
Imre Gombkötő is education manager at EIT RawMaterials, one of the largest knowledge and innovation community in Europe for raw materials. His main focus is university business cooperation and building the capacity of organizations toward innovation and entrepreneurship. During his carrier he was working in higher education as a researcher, lecturer and manager. As a researcher, Imre was focusing of recycling of different material streams, he has process engineering background holding an Msc degree and a PhD from the University of Miskolc .  
Sara Hierzer joined the Resources Innovation Center at Montanuniversitaet Leoben in 2019 as the project coordinator for the Erasmus+ project proposal "The European University Alliance on Responsible Consumption and Production – EURECA-PRO". Since April 2020 she is in charge of the Erasmus Project- and Mobility-Management at the Montanuniversitaet International Relations Office (MIRO), where she is responsible for the contract management, monitoring and reporting the running Erasmus+ projects as well as supporting staff with administrative matters for project submissions. She holds a law degree from University of Graz with a specialization on Public International Law, European Law and International Relations. During her studies, she gained work experiences in different fields and countries; for example at the University of Graz, at the Austrian Federal Economic Chamber in Copenhagen, Denmark and at the Austrian Embassy in Washington D.C., USA. After her studies she worked as a legal assistant in the private sector. In addition to her current position as Erasmus Manager she is also private tutor for public international law.
Nenad Jevtović (1992) is the director at the Institute for Development and Innovation in Belgrade, Serbia. In November 2019, they conducted analyzes on the costs of youth emigration to Serbia, Northern Macedonia, Montenegro and Albania. He worked as a junior researcher at the National Assembly of the Republic of Serbia and as an advisor at the Ministry for Innovation and Ministry of Finance in the Republic of Serbia. He worked as a consultant at World Bank, GIZ, UNDP, Westminster Foundation for Democracy in Serbia, North Macedonia, Armenia and Mozambique. He has a BSc in Economics from the Faculty of Economics in Belgrade.  nenad.jevtovic@iri.rs  LinkedIn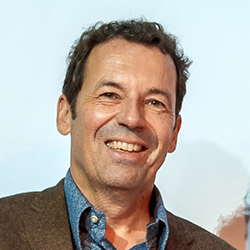 Markus Klein is an internationally experienced Strategy and Business Development Generalist with more than 25 years of professional experience as a founder (publishing, portals, e-commerce) and in various management and consultative as teaching (higher education) positions in the areas of international marketing and sales, communication, strategy, project management and consulting. The focus of his experiences is locally in D/A/CH and CEE/ESEE, professionally in the fields of business and strategy as in project development. He has a rich an industry experience, inter alia, in the automotive, machine and tool, ICT, college, green tech, raw materials and Public sector and is working at the EIT RawMaterials as a Business Developer since 2016. His activities range from partner and project management, project officer, business creation & support activities in the broadest sense: identification, support, coaching and advising of start-ups and SMEs. The EIT RawMaterials, initiated and funded by the European Commission, is the largest and strongest consortium in the raw materials sector worldwide. Its vision is a European Union where raw materials are a major strength. EIT RawMaterials unites more than 120 partners – academic and research institutions as well as businesses – from more than 20 EU countries. They collaborate on finding new, innovative solutions to improve the raw materials sector all along its value chain – from extraction to processing, from recycling to reuse. EIT RawMaterials combines more than 700,000 employees and revenue in excess of EUR 200 billion. The Central, East and Southeast Europe region includes 14 countries where to manage the consortium's partners and their ongoing projects, initiate new projects, support project ideas and consortia, to plan, carry out and support outreach activities towards networking with local and regional stakeholders of every provenience, as well as start-up support from the identification to the accompaniment.
Krzysztof Kubacki is the Innovation Hub Director of Eastern CLC at EIT RawMaterials. In his role he oversees all EIT RawMaterials activities in East and Southeast Europe. Prior to joining EIT RawMaterials he was at KGHM, one of the leading global copper and silver producers in various roles in business development and exploration. Most recently he was Vice President, Exploration and New Business of KGHM International. Krzysztof holds a MSc Degree in International Economic Relations from the University of Poznań.
Anna Meyer works as research & project manager at the Resources Innovation Center Leoben at Montanuniversität Leoben since 2017. Her work is set in the context of the EIT RawMaterials and thus she develops projects as well as manages the Center's outreach into East and Southeast Europe. In this respect she is the head organizator of the ESEE Dialogue Conferences, which have been developed and executed by the EIT RawMaterials Center since 2014. Moreover, she is Leobens representative in the EIT RawMaterials Easter CLC Education Working Group. Additionally, Ms Meyer is also involved in the Center's contribution to sustainable development and sustainablility at the university. In this position she is the university representative in the Alliance of Sustainable Universities Austria. Prior to her work in Leoben she worked as a language teacher and in an administative position at a language school in Bristol (GB). Since 2017 she is a board member of the NGO Südwind Steiermark, with the aim to narrow the gap between the global north and south. She holds a Master in English and American Studies and her research interests are: sustainable raw materials, communication and discourse analysis in the context of raw material production, sustainbility at universities.
Univ.-Prof. Dipl.-Ing. Dr.mont. Peter Moser is actively involved in positioning and supporting RIC Leoben and EIT Raw Materials activities of RIC at a strategic level through networking in relevant committees and circles. He is further an irreplaceable support through his great project-ideas as well as their initiation. He completed his MSc in Mining Engineering with a specialisation in Tunnelling in 1983 and his PhD in Mining in 1989. Since 2006 he is the Head of Department of Mineral Resources & Petroleum Engineering and holds the Chair of Mining Engineering & Mineral Economics.  In 2011 he was appointed Vice Rector, responsible for International Affairs and University infrastructure. He has written around 100 scientific papers in the field of Drilling & Blasting, Mine Development, Underground Mining, Rock Mechanics & Rock Cutting, Ventilation and Mineral Policy issues. He is a certified expert and works as consulter for the mining industry. Through his very active involvement in the European Raw Materials landscape, such as his involvement in the European Innovation Partnership on Raw Materials High Level Steering Group or his role as steering committee member in the EIT RawMaterials Community, his research and devotion currently revolve around the societal challenges regarding a sustainable raw materials supply of Europe and the globe.
Mariaelena Murphey joined RIC Leoben in October 2019, as the Education Portfolio Manager. She is responsible for the EIT RawMaterials education projects, with key focus on creating relationships between the sectors of business, research, and education in the Raw Materials industry. One of her main responsibilities is to manage the integrity of the current portfolio of educational projects and to develop new ones in line with the EIT strategy. Maintaining and cultivating future and current student engagement in the field of Raw Materials is the key to project success. Mariaelena holds a Master's in Business Ethics and Social Responsibility. She is an Irish born national who has lived and worked abroad for the past 20 years. Besides having been an entrepreneur and worked commercially, her last held position was Senior Lecturer for 17 years at the International Business School, Hanze University of Applied Sciences in Groningen, The Netherlands. Here she lectured mainly in the Business Management discipline in the subject matter of Sustainability, Business Ethics, Intercultural Competence and Business Governance. She also developed projects with students and together set up a foundation whose aim was to share knowledge and help across borders, with a focus on education, social care and other deeds, which were beneficial in the broader sense of the communities. She is very excited to be part of the RIC team and about the Raw Materials education projects.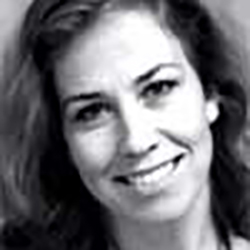 Maria NYBERG, European Commission, DG for Internal Market, Industry, Entrepreneurship and SMEs, unit 'Energy Efficient Industries and Raw Materials' where she works as policy officer responsible for policy on sustainability and secondary raw materials, and framework conditions for primary and secondary raw materials (policy coherence: environment, health and safety, etc.). The aim is to support industrial competitiveness, including circularity aspects, through access to sustainable raw materials. She holds a Master's degree in International Relations, Johns Hopkins University School of Advanced International Studies (S.A.I.S.), Bologna, Italy and degree in Business and Economics, Luleå University of Technology, Sweden. Experience in R&D academia/private sector.
Ion Gheorghe Petrovai is Doctor, marketer, trainer and community leader, focused on healthcare innovation and university innovation. HUB Manager for the EITHealth RIS Innovation hub since 2018. Stanford Biodesign Fellow since 2017.
Bernd Schäfer is the CEO and Managing Director of EIT RawMaterials, the world's leading innovation community in the raw materials sector initiated and funded by the EIT (European Institute of Innovation and Technology), a body of the European Union. Bernd Schäfer has extensive industry and business experience. Prior to joining EIT RawMaterials, he was over 20 years in Senior Management positions of the Aluminium industry. In his recent role Bernd was CEO and Managing Director at apt Group, a leading European supplier of extruded, anodised and processed aluminium products. He was previously the VP Commercial, Global Commercial Transportation and Industrial in Alcoa. His area of accountability included global market responsibility and execution of the strategic growth agenda as well as the implementation of the innovation and technology roadmap in close cooperation with R&D. Until he joined EIT RawMaterials, he was Member of the Executive Committee and Chairman of the Semi Finished Products Industry with the 'Gesamtverband der Aluminiumindustrie' (the trade association of the aluminium industry) and Member of the Board with the 'Wirtschaftsvereinigung Metalle' (the umbrella of metal producing companies in Germany).
Dr. Aurela SHTIZA holds a Eng Degree from Politechnic University of Titana (Albania) and a PhD in Geology from the Katholieke Universiteit of Leuven (Belgium). After working for Arcadis and Glencore in Regulatory affairs & Sustainability, she joined IMA-Europe (Industrial Minerals Association Europe) in 2011 where she holds the position of Policy Director. She is the general secretary of the European Specialty Minerals (ESMA). She oversees policy and trade developments and preparation of the advocacy for IMA-Europe. On behalf of industrial minerals, she is the Vice-President in the Board of SPIRE PPP (Sustainable Processing Industries for Resource & Energy Efficiency Public Private Partnership) and Sherpa in European Innovation Partnership in Raw Materials (EIP-RM). She is expert for the Criticality exercise; She is in the expert group following the Implementation of the Strategic Implementation plan (SIP) through the different innovation projects. In the frame of the EIP-RM and SIP implementation, she is coordinating minerals sector input in multiple projects: leadership in STOICISM; MINATURA; MINLAND, FineFuture and CORALIS and advisory board member in MINGUIDE; MICA.
Assoc. Prof. Sibila Borojević Šoštarić, PhD Sc. ing.
Faculty of Mining, Geology and Petroleum Engineering, University of Zagreb, coordinator for multible international and domestic projects. Member of the Education committee of the EIT Raw materials, Member of the Croatian Thematic Innovation Council Energy and sustainable environment. 
Annalisa Spalazzi is EIT Climate-KIC Regional Innovation Scheme programme manager. Her expertise is in Innovation and cohesion policy in Southern and South East Europe. For Climate-KIC works on the strategic design and programme implementation in Southern and Central Eastern Europe. She works also on policy-design processes and participatory methods, engaging with policy makers at local, regional and national level. Previously, she has been working at EASME – European Commission in the European Maritime and Fisheries and Fund and at the University of Bologna as project manager and fellow researcher on the Innovation role in Cohesion Policy in the EUSAIR macro-region.
M.Sc. Industrial ecology Milan Veselinov – has been professionally dealing with the circular economy in Serbia since he returned from the Netherlands with the aim of helping responsible companies in the transition to good business, while creating a positive and acceptable environment for such business. The circular economy is his choice as the most logical model to  achieve higher profits with the delivery of better products and at the same time save resources, society and the environment. Therefore, it is his professional interest and his expertise. He had worked on numerous EU projects, likewise on regional and local research and projects. He founded the company CirEkon, which is fully committed and specialized for the transition to a responsible circular economy. He is a member of the World Club of Circular Economy Professionals, the European Group of Experts, the World Organization of Industrial Ecology Professionals, the European Network of Trainers and Coaches Dedicated to Combating Climate Change and is a Peer expert for the INTERREG EUROPE for matters on the topic of circular economy. With the creation of the Academy for Circular Economy, he wants to bring the concept closer to the business world in Serbia adn region in the best possible way. He is founder and lead of the expert and innovation Balkan circular economy network called Circular Economy Beacons through which circularity is connecting Greece, Serbia, Romania, Bulgaria, Germany and Spain. He has obtained a master's degree in Industrial Ecology at the joint program of the Dutch Technical University Delft, the University of Leiden, and the Austrian University Carl Franzens in Graz.
Alida Vračić is a political scientist, a co-founder and the executive directress of a think tank "Populari", a Bosnia based think tank specializing in the European Integration of the Western Balkans region. Currently Ms. Vracic is Europe's Futures Fellow at The Institute for Human Sciences (IWM) in Vienna and she is a Visiting Fellow at the European Council on Foreign Relations (ECFR). Ms. Vracic, also worked for the State Court prosecutor's team and at the Human Rights Commission within the Constitutional Court of Bosnia. She led several Balkan-wide projects at the Human Rights Centre at Sarajevo University and at the Spanish Institutional Programme-program for the region wide institutional co-operation.
She holds a M.Sc. in international public policy from the University College London, a B.A. from the Law School at the University of Sarajevo and the executive education program of Harvard University's John F. Kennedy School of Government. Ms. Vracic won several prestigious scholarships/fellowships (Chevening scholarship, London, UCL, Merkator stifftung fellowship and Marshall Memorial Fellowship, GMF). She has been cited as a regional expert in numerous Balkan and the European media: The Economist, Frankfurter Allgemeine Zeitung, Neue Zürcher Zeitung, Der Standard, Reuters, Deutsche Welle, as well as North American news outlets. Areas of Expertise: Emigration, EU integration, Civil Society, Non governmental organizations, Good Governance.
Pontus Westin is a state geologist at the Geological Survey of Sweden. He is the training coordinator in the international training programme Mine Water & Mine Waste Management, where governmental agencies in Sweden and Africa exchange knowledge on issues of environment, social impacts and governance in mining. He has experience from Zambia, Kenya, Nigeria, Botswana, Tanzania along with other countries, mainly on the African continent. Pontus is also the project coordinator for other educational projects within the EU, for example BetterGeoEdu and MineFacts.